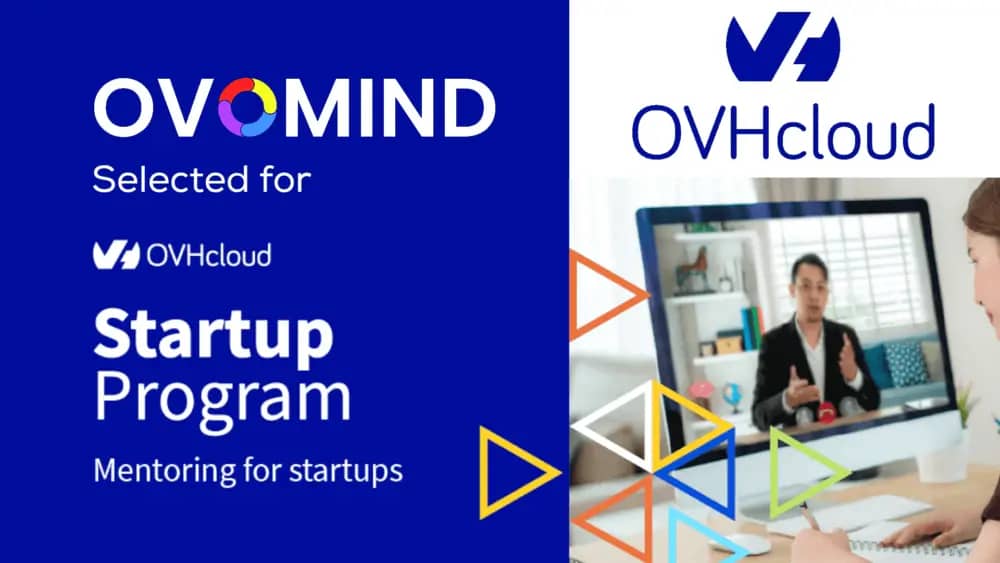 cloud emotion gaming revolution, OVOMIND joined the OVHcloud Startup Program in 2021, which gives entrepreneurs access to cloud expertise.
This program's goal is to provide free technology credits, resources, training, and guidance to early-stage startups.
Additionally, it to help them move their products and businesses to the cloud.
Startups at the ideation stage benefit the most from the program since it helps them create their Minimum Viable Product (MVP).
To create a cooperative startup environment, the OVHcloud Startup Program is working  with a number of incubators, venture capital funds, specialized specialists, and accelerators. These partners provide mentorship, assistance, access to their networks, and unique deals.
Startups may establish their goods and services, accelerate their growth.
Morever it helps to have the proper prepation for the demands of sectors like banking, healthcare, and gaming.
The program offers affordable services with a superior price/performance ratio, no bandwidth expenses, and free credits to start, as well as helping us to comply with GDPR.
Also, the program offers technical independence with no mandatory technology options.
Furthermore, startups of the mentorship program won't be taken by surprise when their credit runs out because of the pricing's transparency.
The availability and cost of OVOMIND's services are not yet known. To obtain more details about their services and updates, the business advises early adopters to sign up for their waitlist on the web page.
Overall, OVOMIND and other companies should take use of the OVHcloud Startup Program to acquire the necessary cloud knowledge.
Startups may easily and affordably move their products and companies to the cloud with the help of free technology credits, tools, training, and guidance.
OVHcloud is creating a collaborative environment that supports businesses' growth and success by collaborating with carefully chosen accelerators, incubators, and subject-matter experts.
To provide customers an even more immersive gaming experience, OVOMIND is also looking at integrating eye tracker Tobii's technology into its cloud gaming platform. Eyetracking information will help OVOMIND to classify objects that is leading attention in the game.